Tasting
Pouilly wines
Gustatory characteristics
Pouilly Fumé
Blanc Fumé (or Sauvignon) is very sensitive to variations in its environment (soil, climate, microclimate, altitude, exposure…).
Its characteristic aromatic palette reveals dominant fruity and mineral aromas with hints of floral and vegetal notes.

However, Pouilly Fumé offers a wide range of nuances allowing the wine to express multiple aspects of our soils and the winemakers' know-how.
Pouilly Fumé wines are most often enjoyed in the 6 to 18 months following the harvest when aromas capture the wine's youth. However many cuvées have excellent ageing capability.
Pouilly-sur-Loire
Light and easy to drink thanks to moderate alcoholic content and low acidity levels, Pouilly-sur-Loire has character as taste varies noticeably depending on soil type. Aromas recall fresh almonds, hazelnuts and white flowers.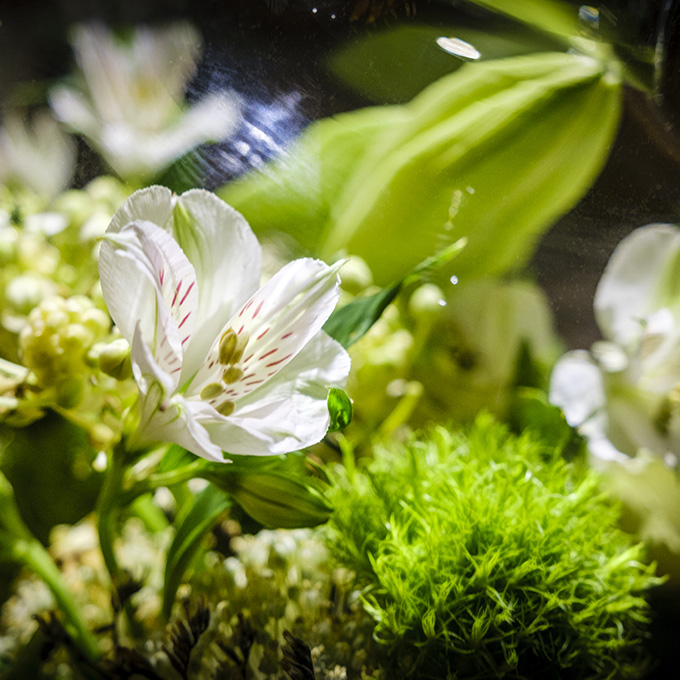 ---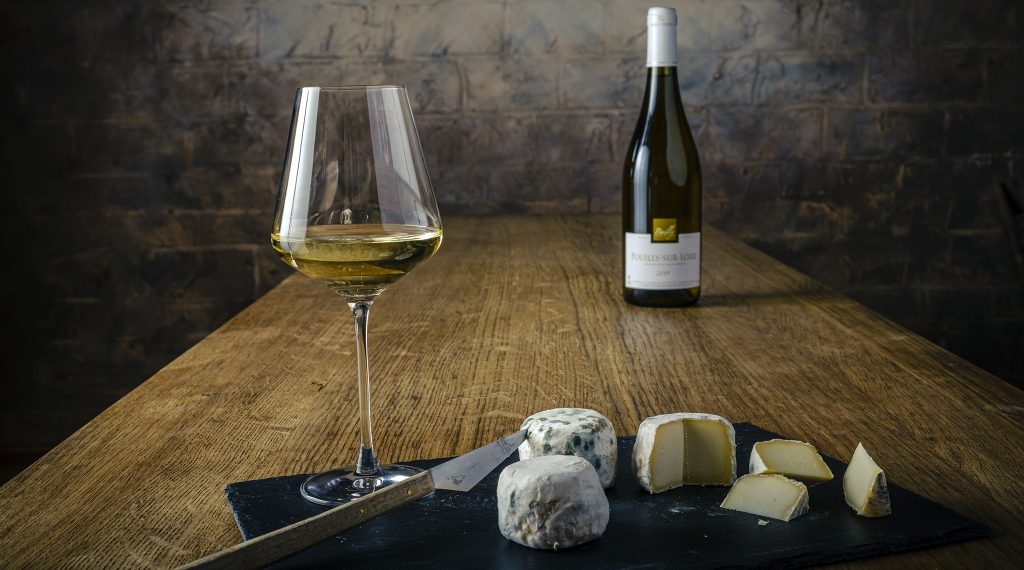 ---
Wine and
food pairing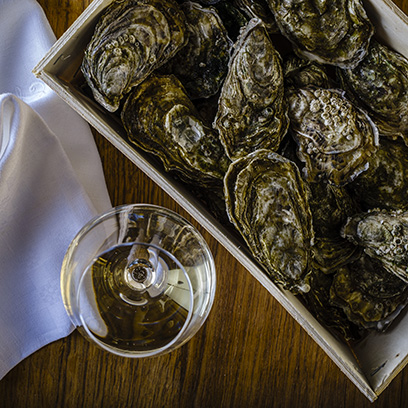 Pouilly Fumé
Pair with:
· sea fish, grilled or with sauce
· scallops
· white meat with cream or lemon sauce
· goat cheese
· simply on its own, as an apéritif!
Pouilly-sur-Loire
Pair with:
· salad with fresh herbs
· oysters and raw shellfish
· freshwater fish
· small fried fish from the Loire river!
---
Soil types
---
Pouilly Fumé
Soil types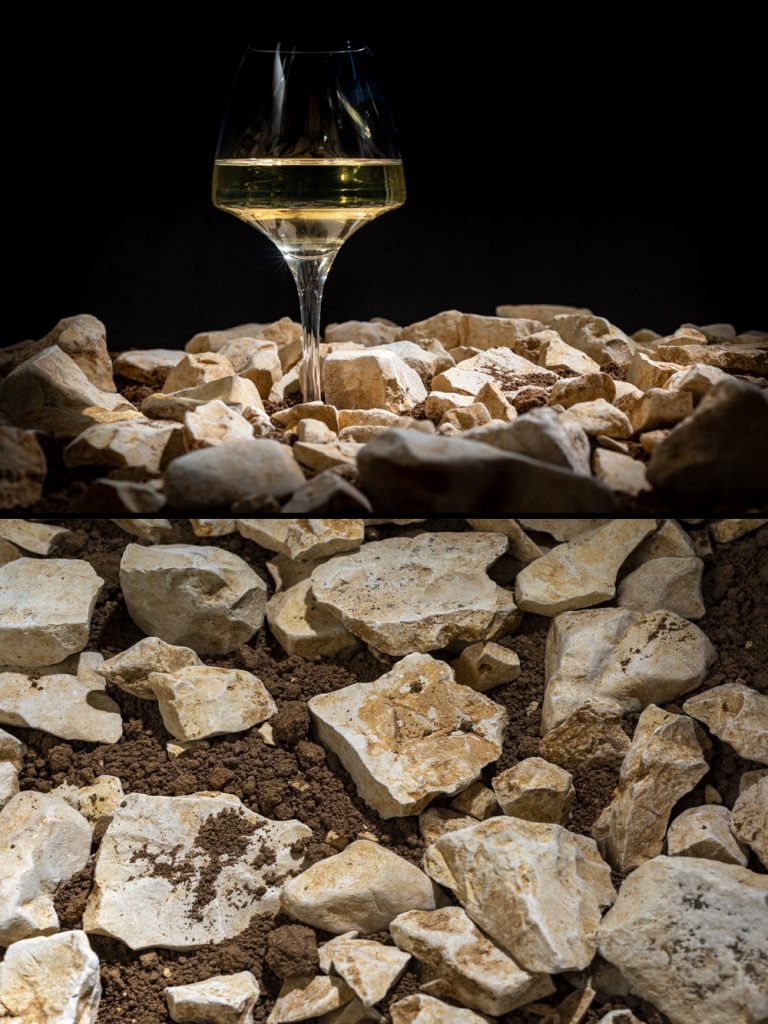 Limestone (Villiers, Barrois and Tonnerre)

Fresh and fruity
Warm soils where the vegetative cycle and maturation generally come early.
These wines combine a nice freshness with enjoyable nervosity. Fruity aromas (citrus) open up quickly in the first months, sometimes accompanied by subtle vegetal notes (black currant bud). Pouilly Fumé from limestone soils are often the first to be ready, especially those from younger plots. Ageing capability increases as vines get older.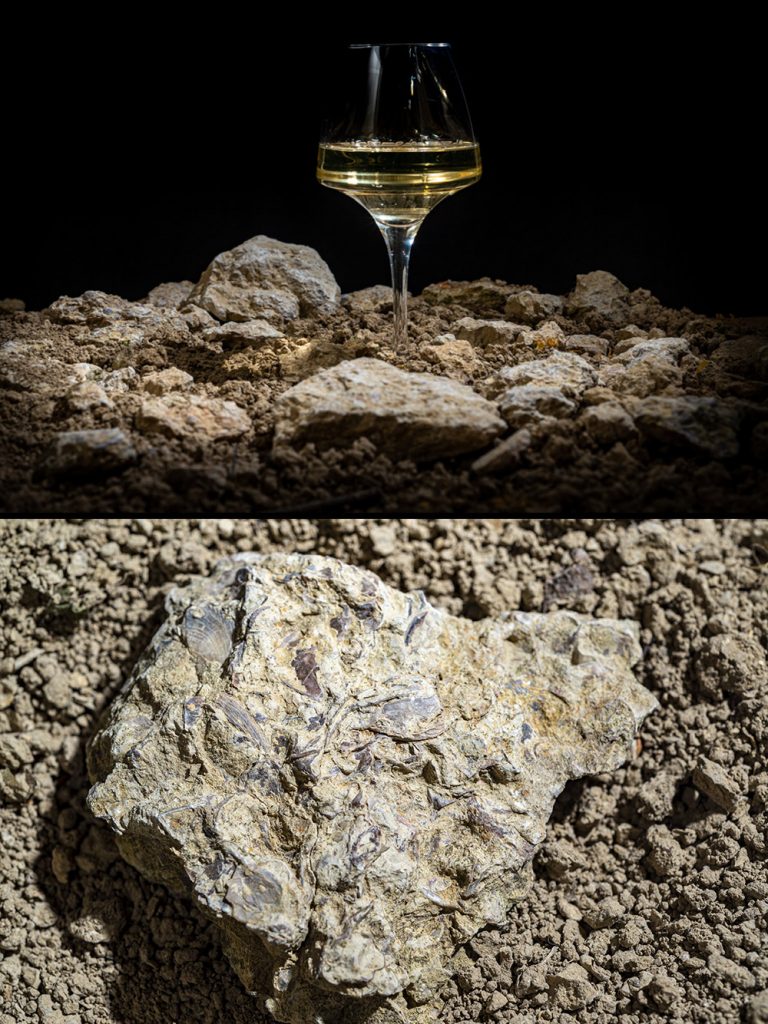 Kimmeridgian marls

Round and complex
The vegetative cycle is slower because of the soil's clayey nature. Grape maturation is consistent and less sensitive to climate variations: one learns to wait for grapes to reach sometimes high sugar content all the while ensuring a good acidic balance.
This soil type produces a firm Pouilly Fumé with excellent ageing capability. Aromas are very fine; low profile during the first months, they progressively develop and reach their fullness after about ten months. These complex wines: floral notes (rose), fruity (white-fleshed fruit), laced with vegetal (narcissus) and smokey qualities.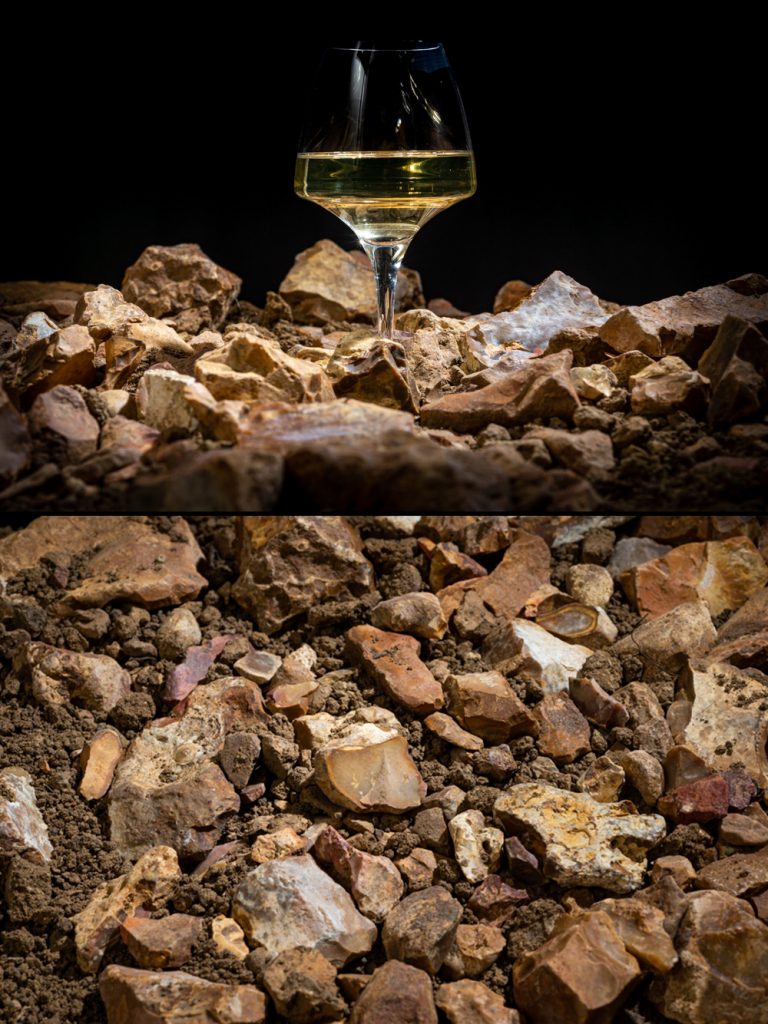 Flinty-clay

Mineral and tense
This soil type provides great productive and qualitative regularity. The deeper the soil, the better for the vineyard.
Young Pouilly Fumé from this soil type have a characteristic nervosity and need to be aerated to fully open and develop their characteristic spiciness and minerality (flint). Ageing capability is good. In most cases, one to two years are necessary for the wine to reach its optimum, more time is needed for more powerful wines.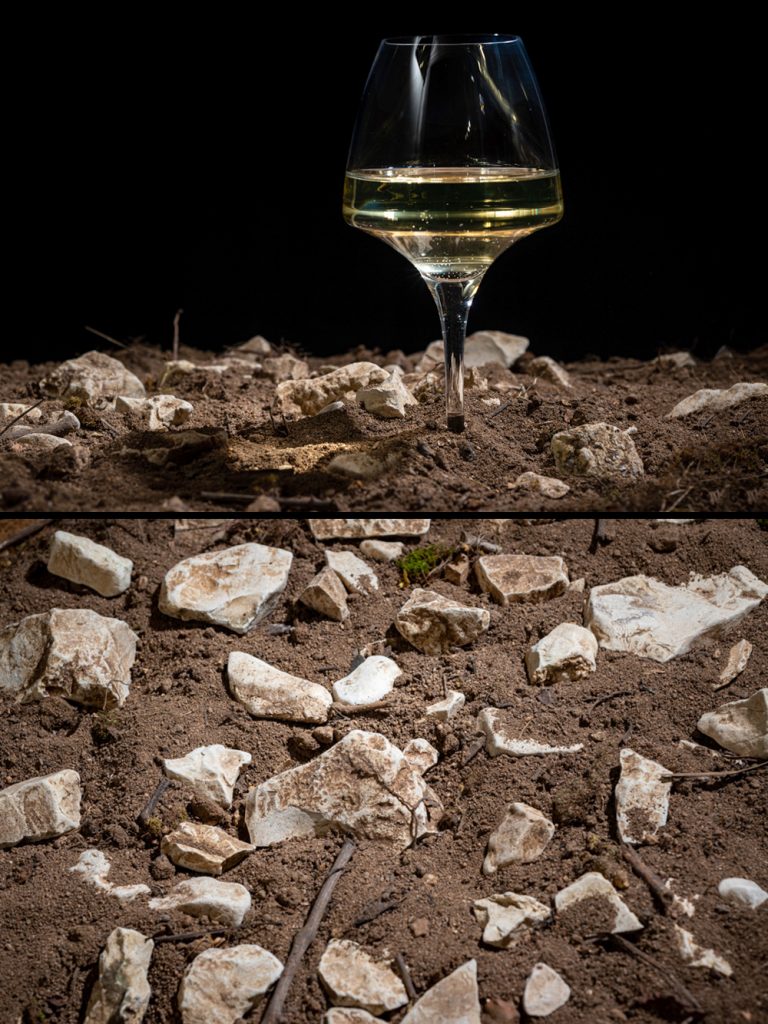 Clay-siliceous sandy soil

Tender and floral
The style of this Pouilly Fumé varies greatly depending on the soil's proportion of sand and clay.
If the soil has a higher proportion of sand, wines are tender and soft but wane faster. A higher clay proportion makes for a livelier balance even though aromas take longer to develop. So a few months of waiting yields the best appreciation.
---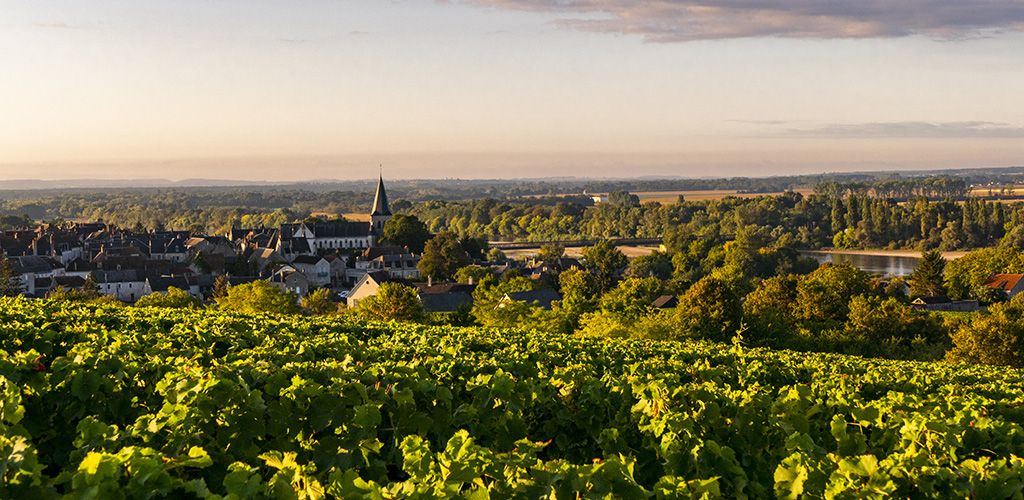 ---
Map of the soils
Planted surface
Pouilly Fumé
1400 ha
(3460 acres)

Sauvignon

Pouilly-sur-loire
30 ha
(74 acres)

Chasselas