In the heart of Pouilly vineyards
10 experiences
Discovering a vineyard, its wines and their expression also means discovering the characters of the men and women who give it life and meaning. It also means understanding the relationship between the wine and where it's made, its territory, its terroir…
La Tour du Pouilly Fumé and the Office of Tourism offer unique experiences in the heart of Pouilly vineyards, only two hours away from Paris. A place where couples, families and friends can get together to simply relax and enjoy.
Pouilly has what you're looking for: get away from it all on a bike, take a stroll near the river, discover the vineyards, live genuine moments and meet real people!
---
A land rich
in history
---
Inspiration
Families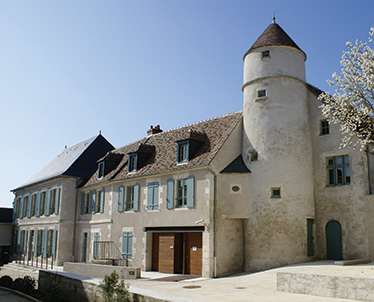 1. Learn while having fun at La Tour du Pouilly Fumé
Located in the heart of Pouilly-sur-Loire, our wine museum is a family friendly place!
Its educational garden, unique museum space, Aroma Cellar© and syrup tasting at the end of the visit make for a fun sensory discovery of Pouilly vineyards for kids. Children playfully awaken their senses and discover the cultural dimension of wine in a fun way!
2. Become an adventurer with Sacha
Little adventurers will be thrilled to play with Sacha and his friends to discover Pouilly-sur-Loire: thanks to an informative playbook, they may learn as much as their parents!
Older children have their own booklet about the history of the three towns of the Pouilly Fumé appellation.
These playbooks and history booklets are also available for the cities of Cosne-Cours-sur-Loire and Donzy.
Playbooks and history booklets are available upon request at the Office of Tourism.
3. Climb to the top of an old water tower    
Located on the highest point of the hill, the Saint-Andelain Belvédère offers one of the best views of Pouilly vineyards and the Loire.
Binoculars and a touch pad make sure the whole family won't miss a thing.
---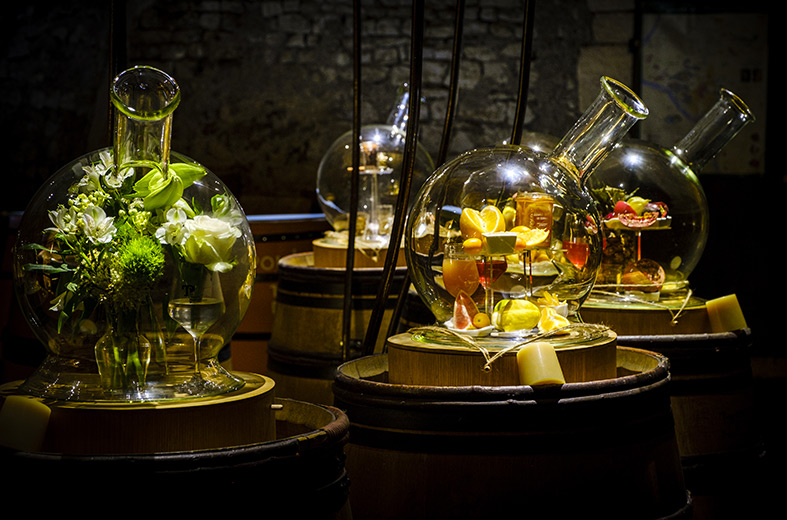 ---
Inspiration 
Couples
4. A common passion: wine 
Want to hear a passionate story about a man or woman and the terroir they work?
Winemakers welcome you in their wineries to talk about their work and their wines. They are happy to guide you through their winery and vineyards! This total immersion allows you to discover the secrets of Pouilly Fumé and choose the wine you want to share with your significant other.
Go through our portrait gallery to choose a winemaker


At La Tour du Pouilly Fumé, we are happy to help you choose the winery that best fits your
expectations: feel free to contact us for more information!
5. Taste a Pouilly wine at sunset 
In the summer, from mid-June to mid-September, make the most of the golden hour to discover the Pouilly Fumé appellation with our special balades-dégustations (tasting and easy walking excursion).
Whether down by the Loire, in the middle of a vineyard or in a place steeped in history, you will be enchanted by this unique combination of commented tasting and landscape discovery.
Sunset, ambiance, gorgeous surroundings – everything makes for a memorable romantic moment.
These easy and comfortable walks are also offered in the Sancerre and Côteaux du Giennois appellations.
Find the complete program of It's Wine Time and practical information here.
---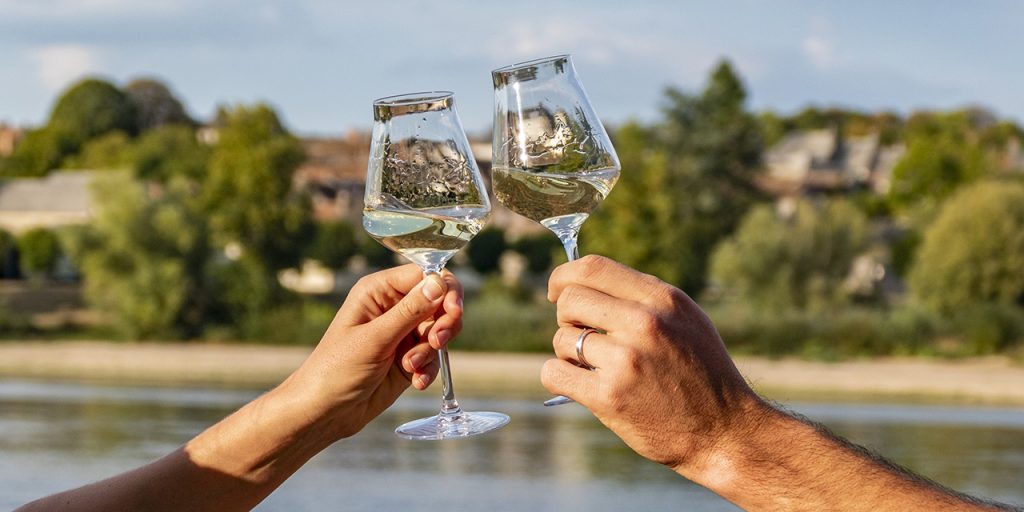 ---
Inspiration
With friends
6. Experience canoeing down the Loire river!
Need to unwind in a natural environment?
Canoe down the Loire from Pouilly: the village's landmark bridge is the halfway point of France's longest river! Discover the Loire's thousand faces, its islands and changing landscapes.
Our tip to make the most out of your journey: find a deserted beach on an island and share a picnic and a glass of Pouilly Fumé with friends.
Get the list of canoe-rental companies from the Office of Tourism.
7. Get away from it all with an electric bike and go for a ride in the heart of the vineyard
Freedom at the tip of your wheels as you ride through Pouilly vineyards and along the Loire!
The Office of Tourism offers electrically assisted bike rentals for an effortless ride.
A beautiful marked bicycle path between Cosne-Cours-sur-Loire and Pouilly-sur-Loire allows you to go up the Côte des Loges hill and easily access the Saint-Andelain Belvédère.
Find out all the practical information at the Office of Tourism.
---
Winemaking villages
---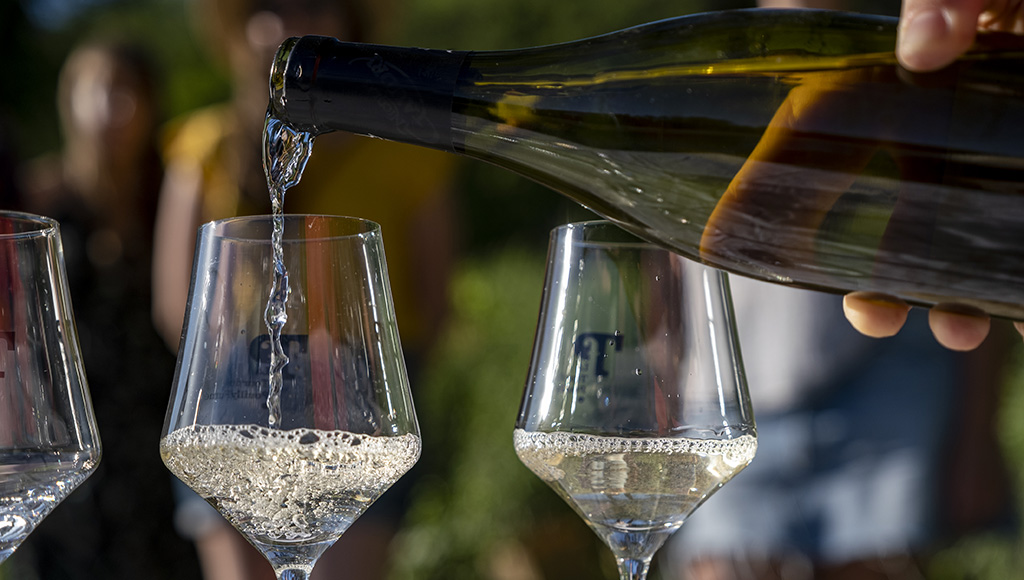 ---
Inspiration
Groups and seminars 
8. Challenge others in an Escape Game 
Playing an Escape Game as a family is playful and easy… playing with colleagues is challenging! La Tour du Pouilly Fumé transforms and becomes an Escape Room: it's up to you to save the preparations for an incredible wedding party. But this party is far from perfectly planned…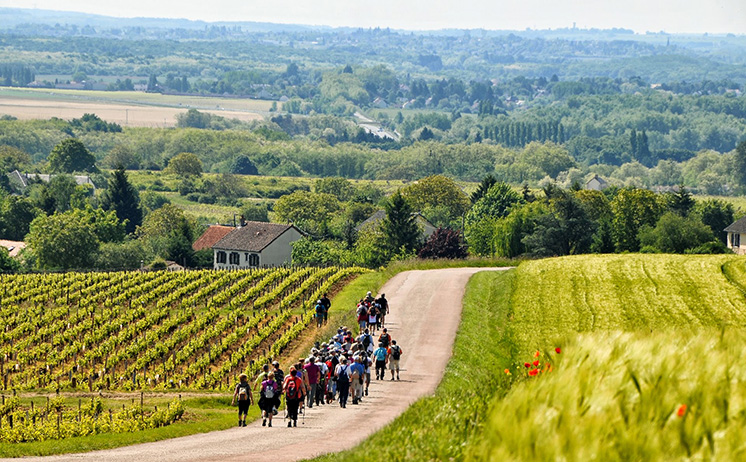 9. An initiation to wine tasting with Pouilly wines
Amateurs and enthusiasts alike, there's only one condition to take part in this introduction to wine tasting: you have to love Pouilly wines!
This initiation is the first step towards a deeper understanding of wine tasting.
What are the different tasting techniques? How do you use and engage with your senses? For the next 4 hours, we will answer your questions and taste wines as you discover the fascinating and
exciting world of wine tasting! 
10. Roam the vineyards with a local guide
Nothing like a total-immersion guided tour of the vineyards to make you an expert! Walk the vineyards with your local guide, smell aromas related to the rocks and the terroir, observe and examine viticultural practices, climb up the hills to get the best view of the vineyards, you'll even meet a winemaker!
Medium or large groups of people and friends, associations and organizations, work colleagues… whether you are simply curious or crazy about wine, Pouilly vineyards and its surroundings are sure to seduce and intrigue you.
Guided tours, wine tastings, Escape Game…
La Tour du Pouilly Fumé and the Office of Tourism will help you craft the event of your dreams!
Contact us now for more detailed information about prices, availability and planning.
---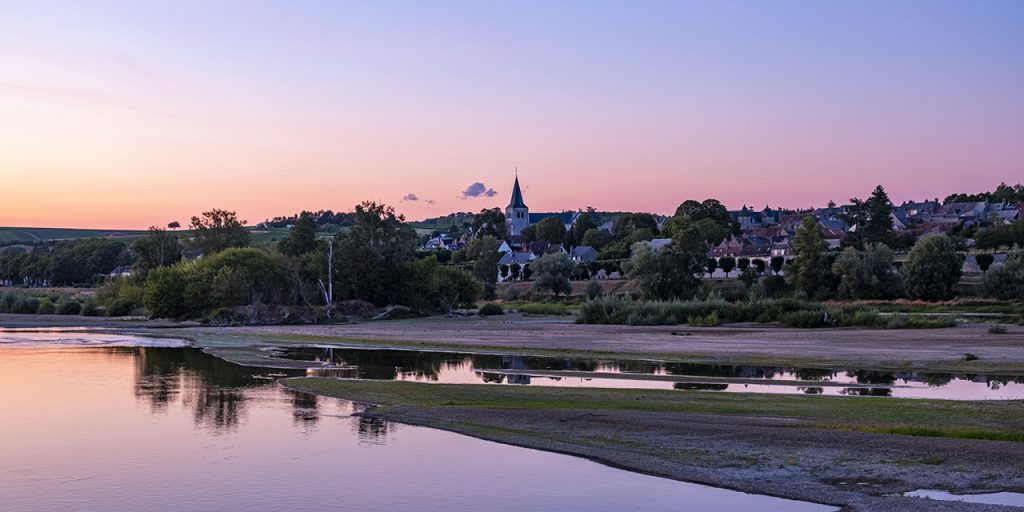 ---